Scripps Center is a Class A 35-story office building that opened in 1990. Developed by Cincinnati real estate and philanthropic icon Manuel D. Mayerson, Scripps Center is the first premiere Class A office building on the Cincinnati riverfront, defining the city's skyline. It is owned and operated by the Mayerson family now in its fifth generation of commitment to adding value to the city of Cincinnati. The building has over 500,000 square feet of office space with floorplates ranging from 24,000 to 17,000 square feet. Scripps Center is close to all major Interstates, airports, and located on the new StreetCar line offering quick and easy access to places you need to go. Strategically located in the heart of Cincinnati's thriving Central Business District at the corner of 3rd Street and Walnut Street, the building is a short walk to Great American Ballpark (Cincinnati Reds), Paul Brown Stadium (Cincinnati Bengals), U.S. Bank Arena, Fountain Square, the new and emerging multi-use The Banks development, and many of the area's largest Fortune 500 companies' headquarters.
Scripps Center offers tenants superior convenience and access to Cincinnati's best luxury hotels, gourmet dining, retail boutiques and department stores, banking and financial services, ample covered parking and much more.
---
Adding Value to People's Lives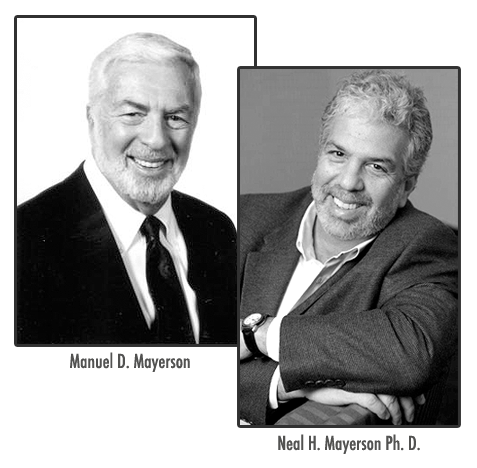 My father Manuel D. Mayerson told stories of growing up during the Great Depression when work was hard to come by. In those stories he emphasized how important it is in life to figure out how it is that you can add value to others' lives. Therein lies the secret to finding work, retaining it, and building success over time.
Since its founding in 1949, The Mayerson Company has built its business and reputation by a dedication to this principle. Each and every decision we make in managing Scripps Center is processed through the filter that asks "How will this improve the lives of our tenants?" How will our amenities help people manage their critically important work-life balancing act? How will our super-efficient maintenance department keep each tenant's work space comfortable, clean, and in working order? How will our smiles, our special events, and can-do attitude lift our tenants each and every day? Why do we, unlike any other like-kind office building display important pieces of original art in our lobby? We are always thinking of how we can add a little something special, out of the ordinary, to bring value that is not commonly found.
And, we look to add value beyond our four walls out into the community. Scripps Center is proud to house three important philanthropic organizations –The Manuel D. & Rhoda Mayerson Foundation, The Scripps Foundation, and the Louise Taft Semple Foundation. Each of these foundations has been helping our Greater Cincinnati community grow for many decades. And, like many of our tenants, we dedicate time each year to volunteer our time, talent, and treasure in the community – getting out into the community and rolling up our sleeves.
We have one singular goal – to add value to the lives of our tenants.
Neal H. Mayerson Ph. D.
President

---